EXPLORERS TAKING THIER OATH OF OFFICE.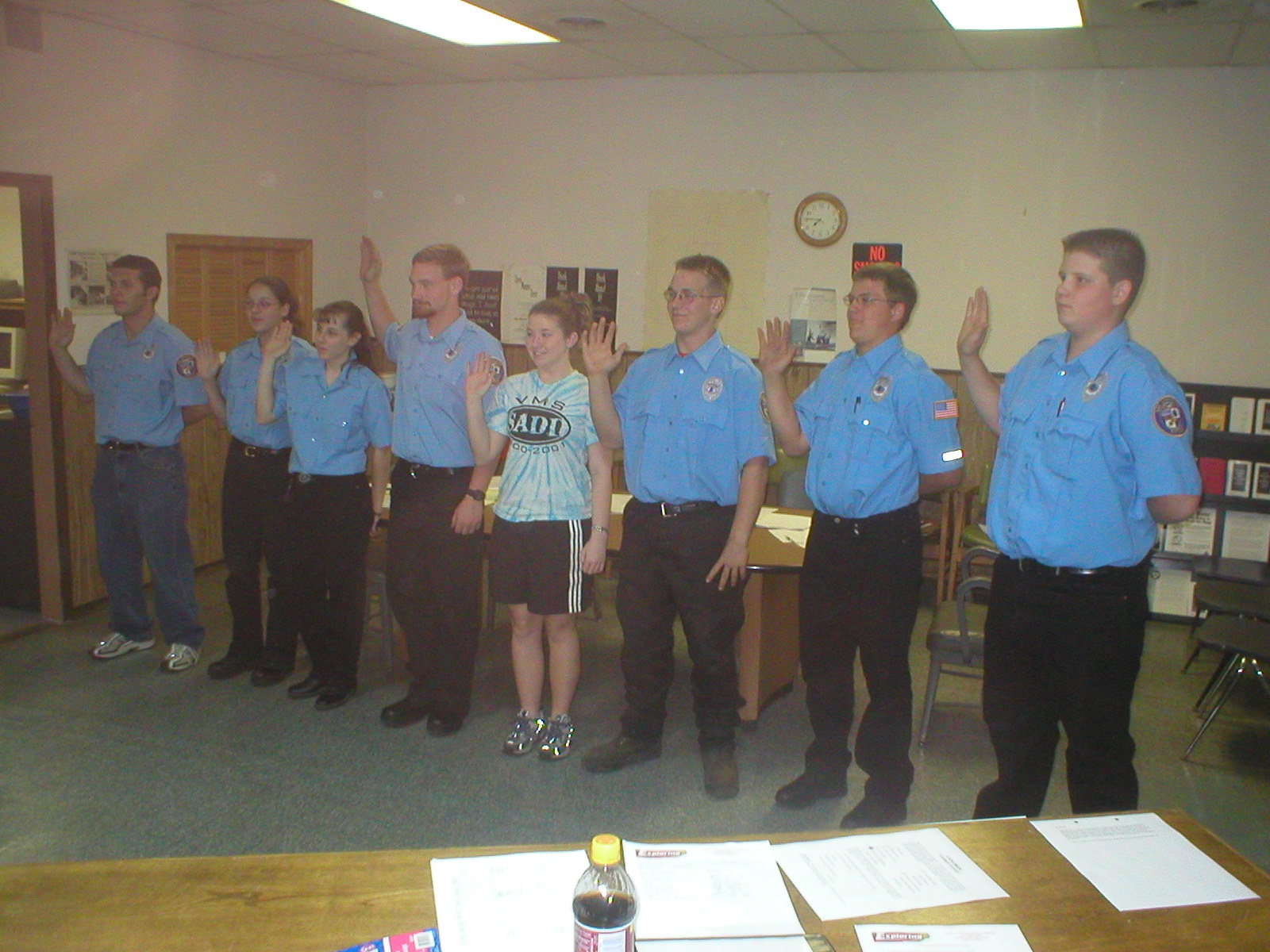 MEETING OF THE MINDS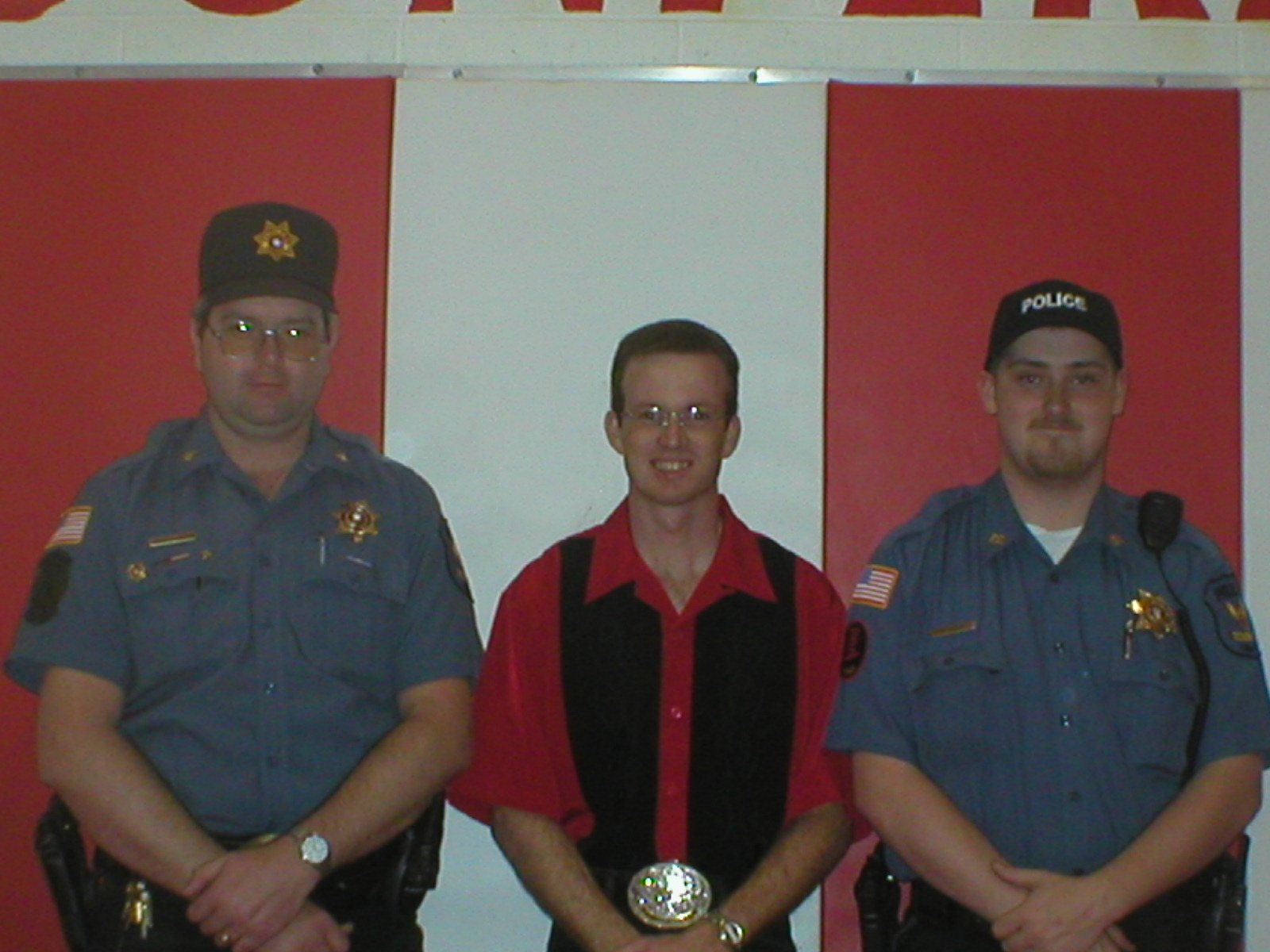 Post Advisors times 3, Todd Stanley, Clint Walker, and Erik Wright pose at Exp. Concert 03.



EXPLORER CONCERT 2003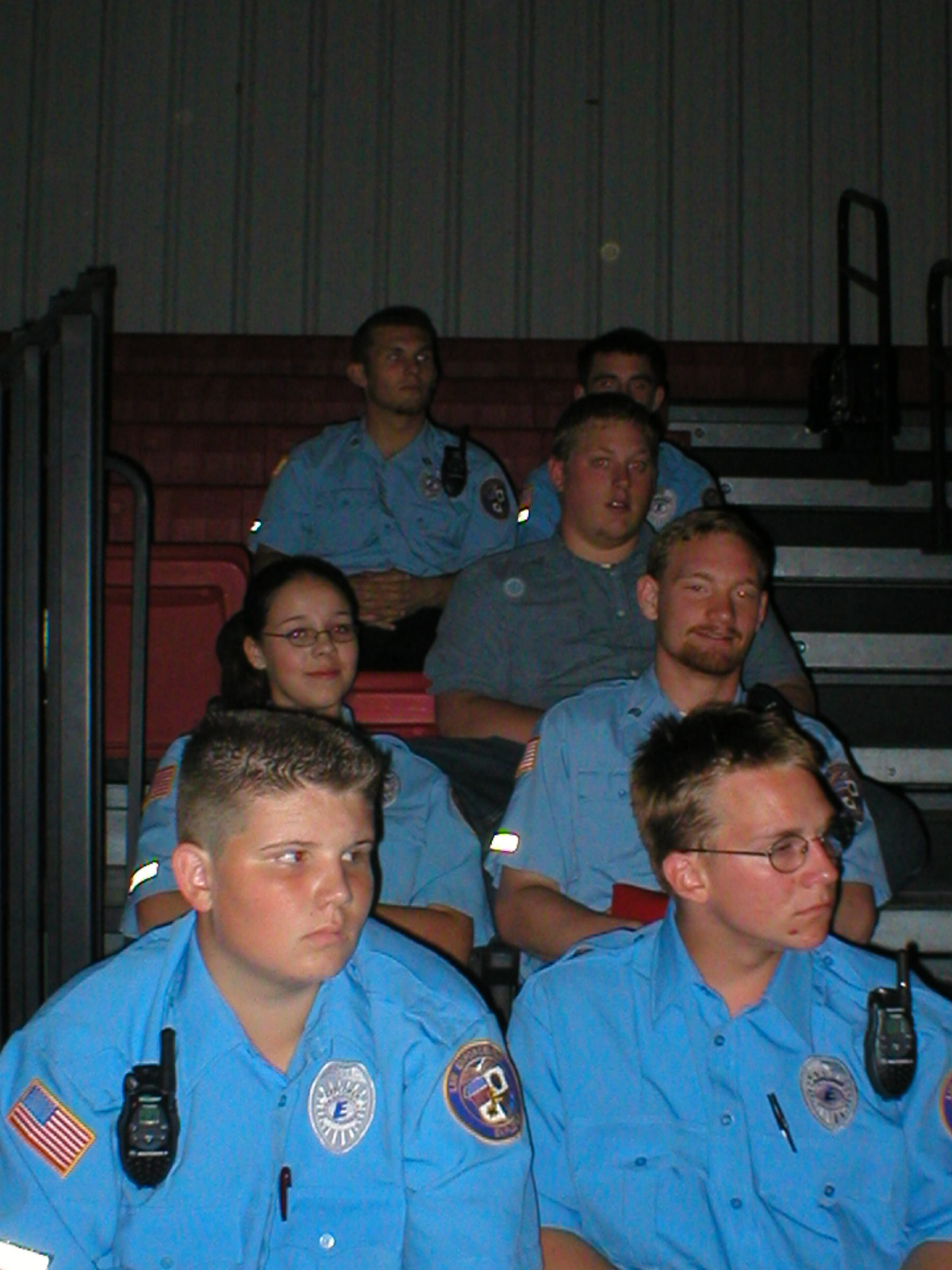 Explorers sit in on the final parts of the concert performed by Clint Walker and "Fully Loaded"
PATROL CAR 101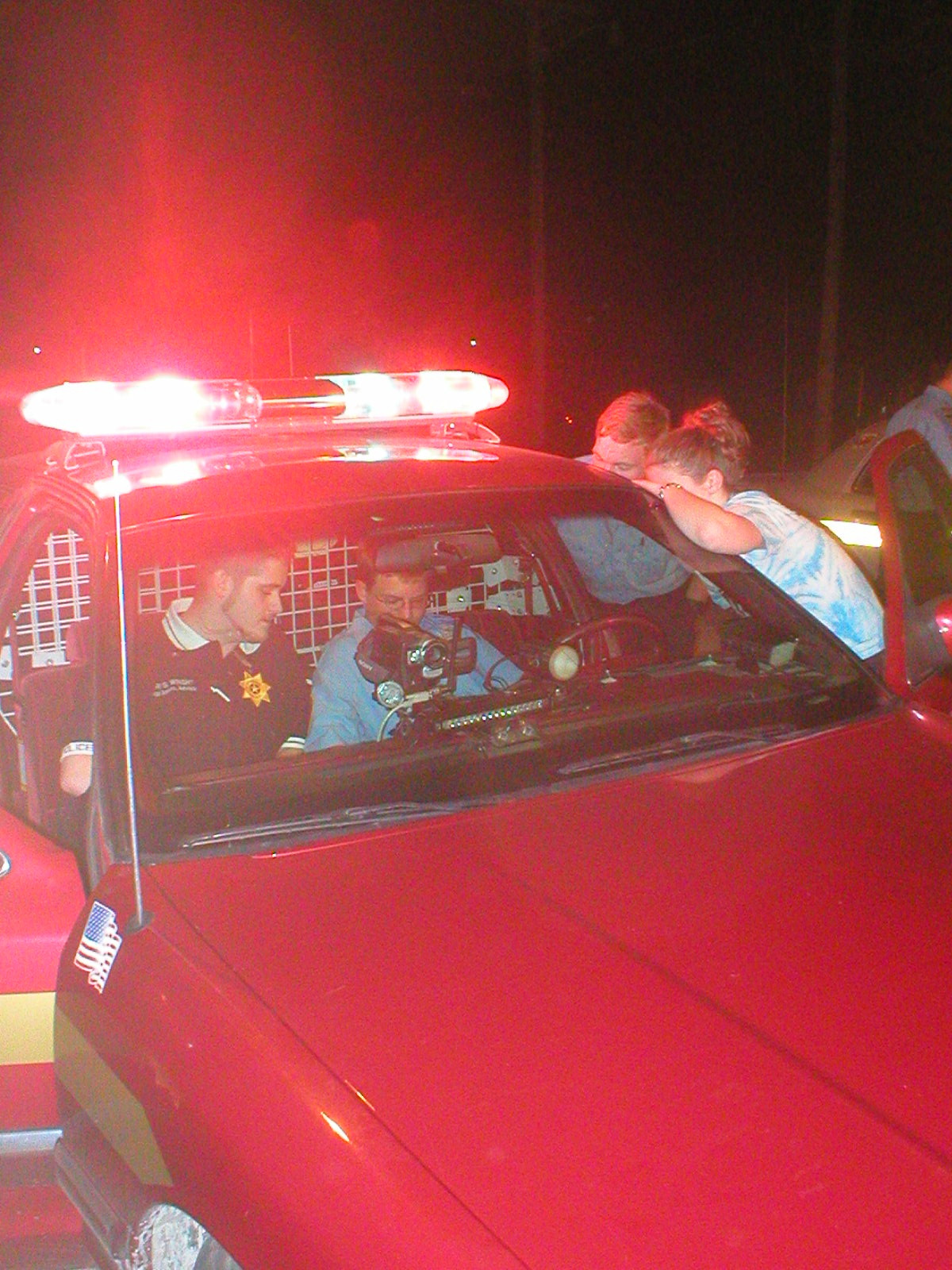 Ofc. Wright demontrates how the equipment in a patrol car opperates.



EXPLORER CONCERT 2003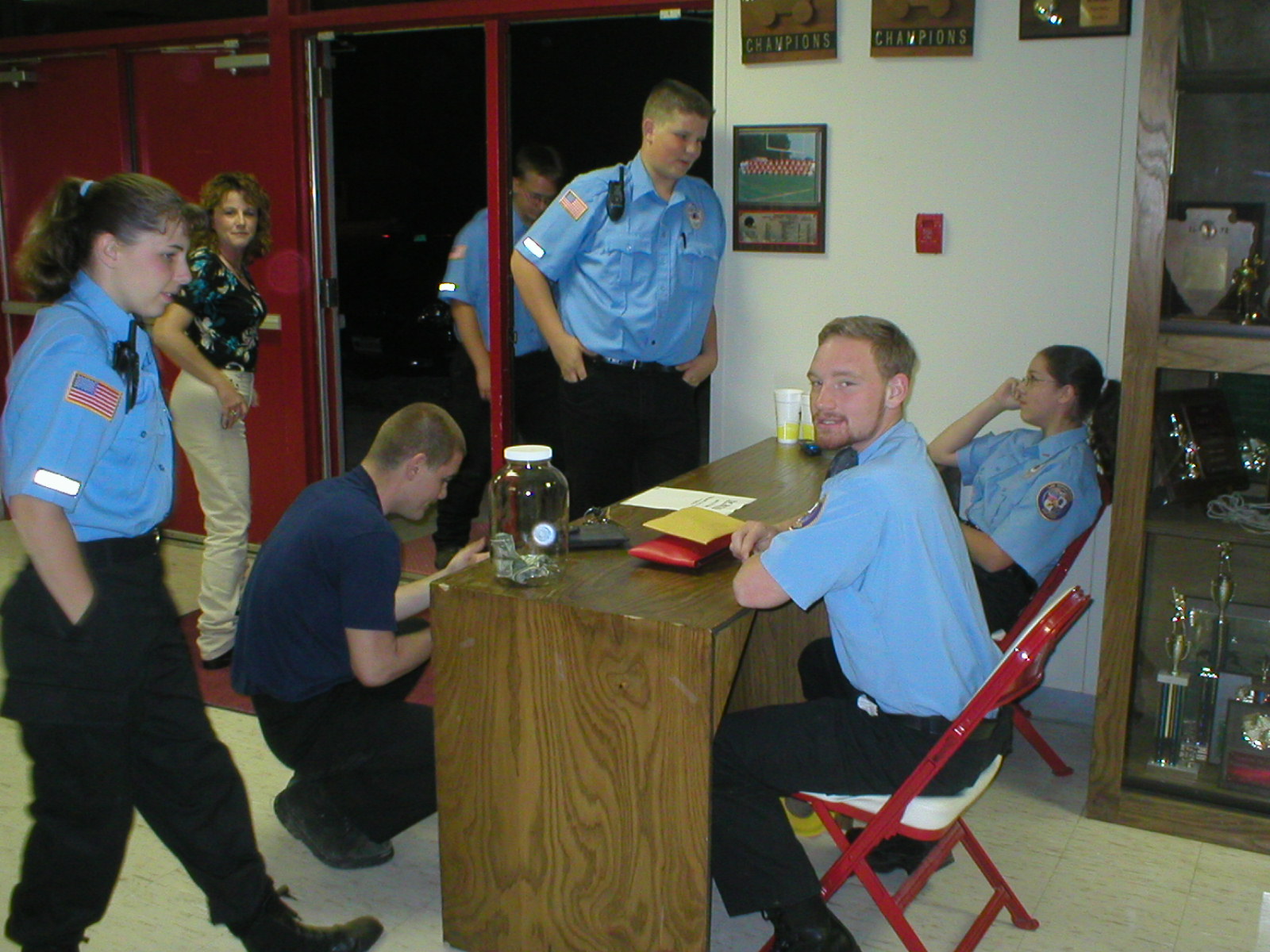 Explorers prepare to open the doors at the Explorer Concert held April 26.
APPROACH & INTERVIEW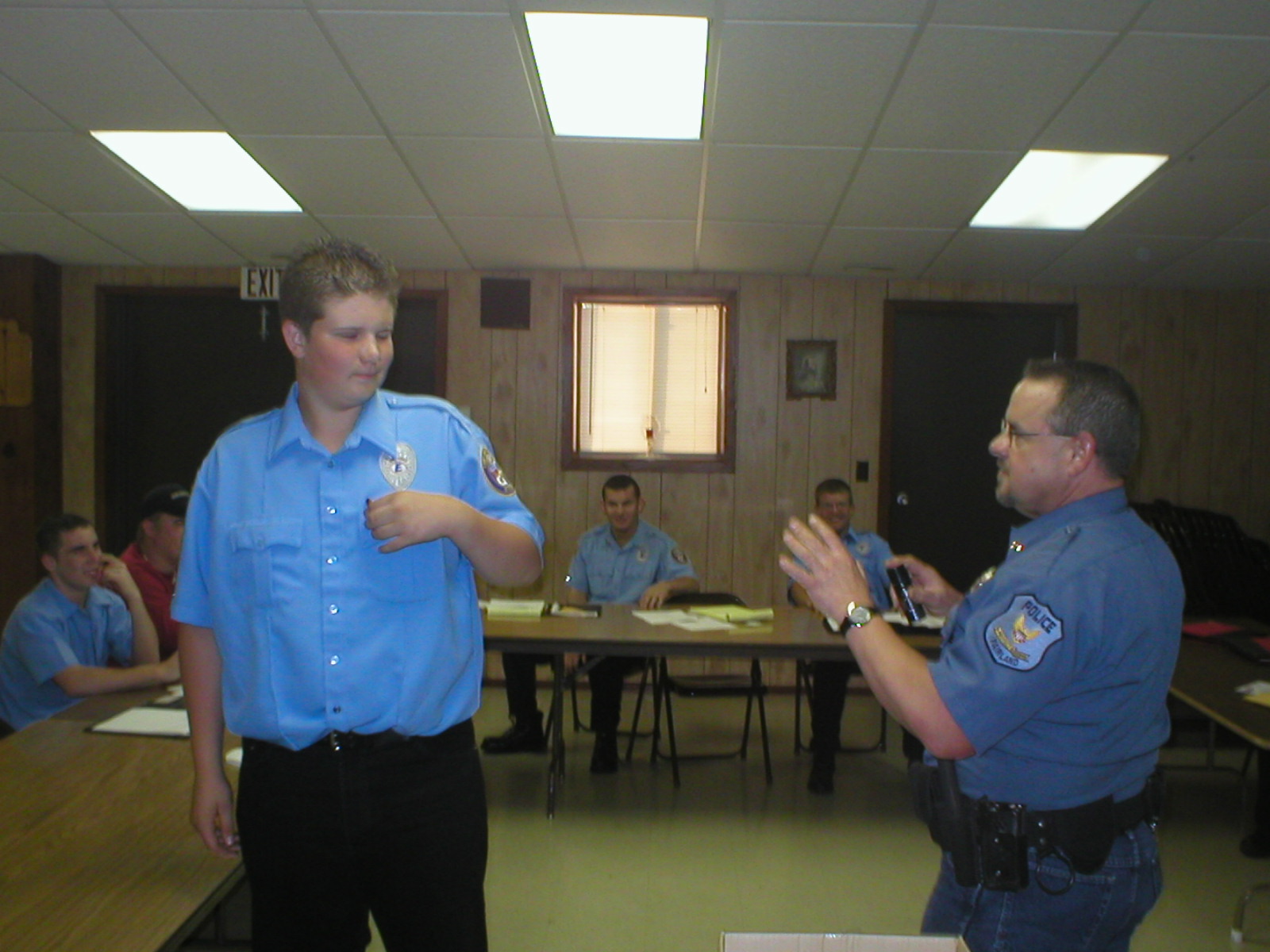 Ofc. Miller demonstrates how an officer can protect himself if a person becomes hostile.