POST #800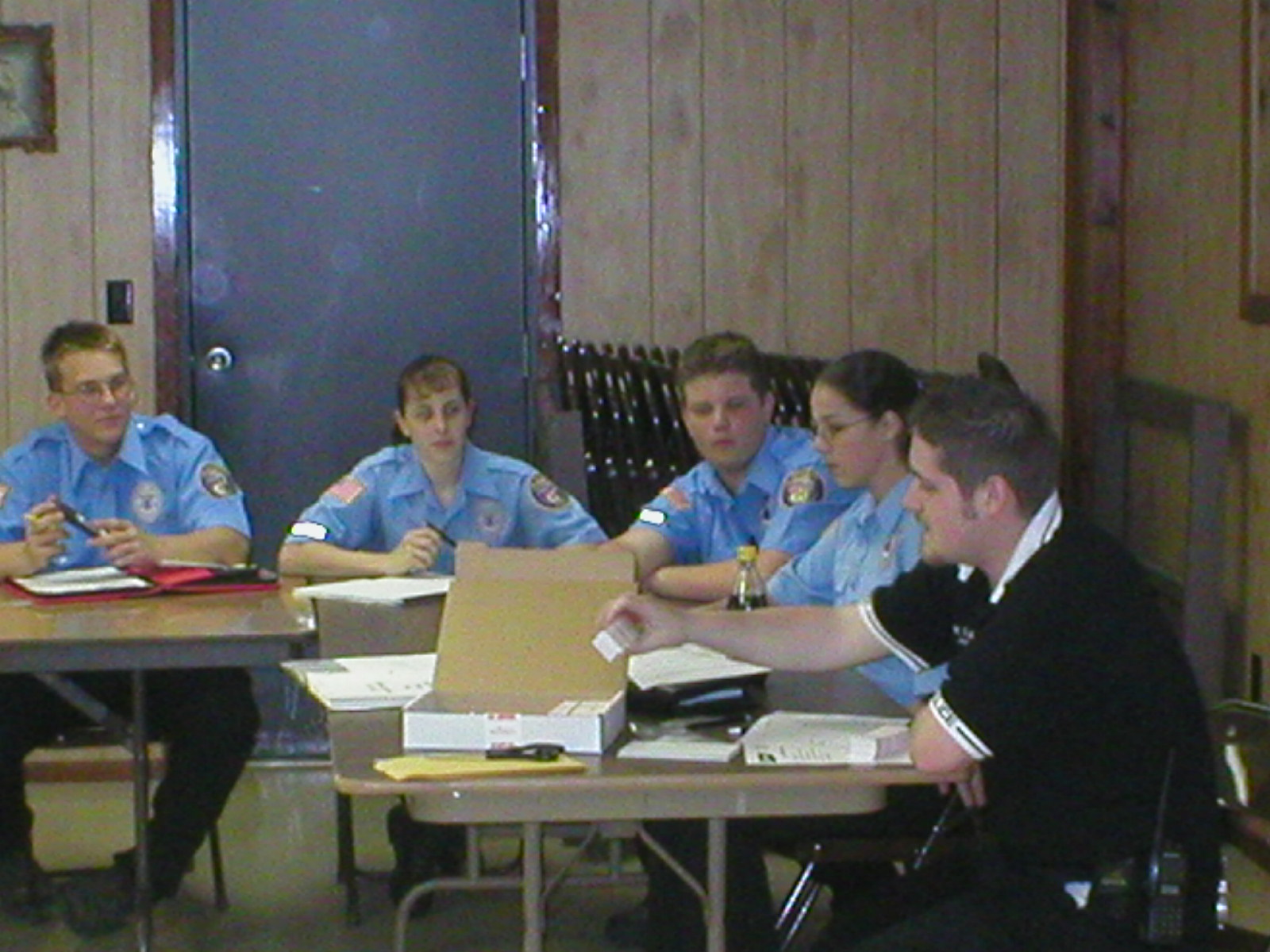 MEETING
EXPLORERS MEET TWICE MONTHLY. AT MEETINGS, BUSINESS IS DISCUSSED AND TRAINING IS CONDUCTED.

EXPLORER CLARKS INTERVIEW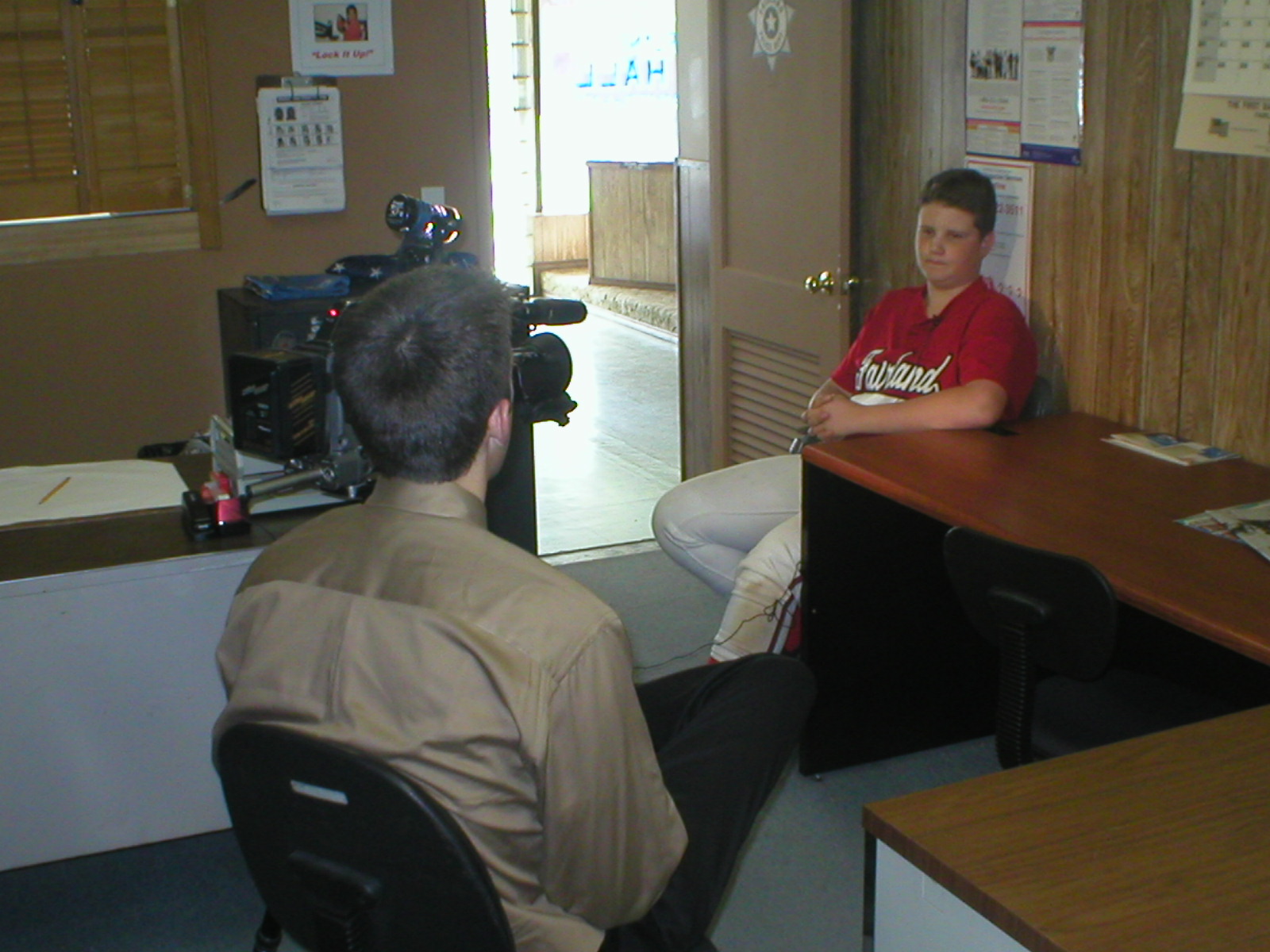 KOAM TV 7 - 10:00 NEWS
KOAM TV 7 out of Joplin, came to Fairland in early April and did a story on the Fairland Police Explorers at the Fairland Police Department. Advisor Erik Wright and Explorer Clark were featured in the interview which was aired on the 10:00 News.


EXPLORER MEETING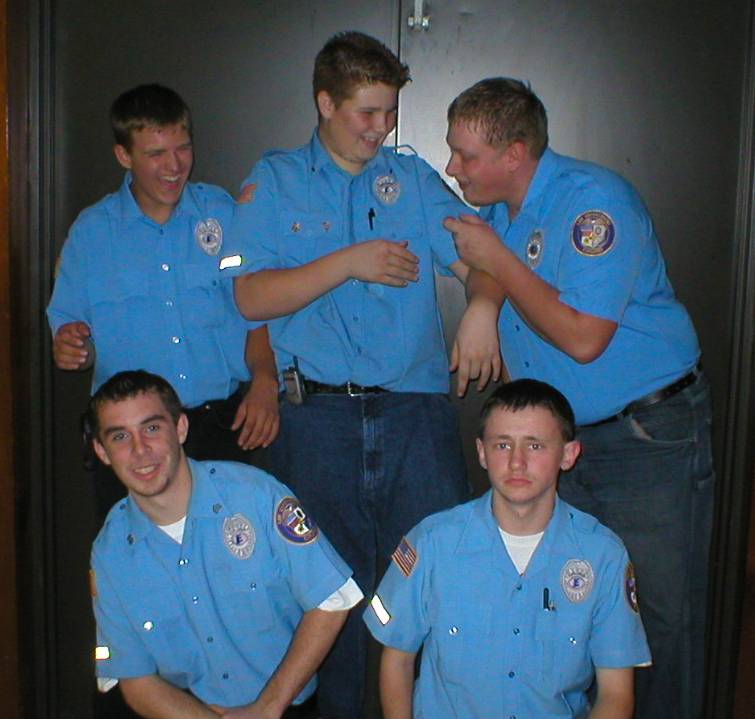 Explorers pose for a picture...heaven forbid they take it seriously!
LAW ENFORCEMENT OPPORTUNITIES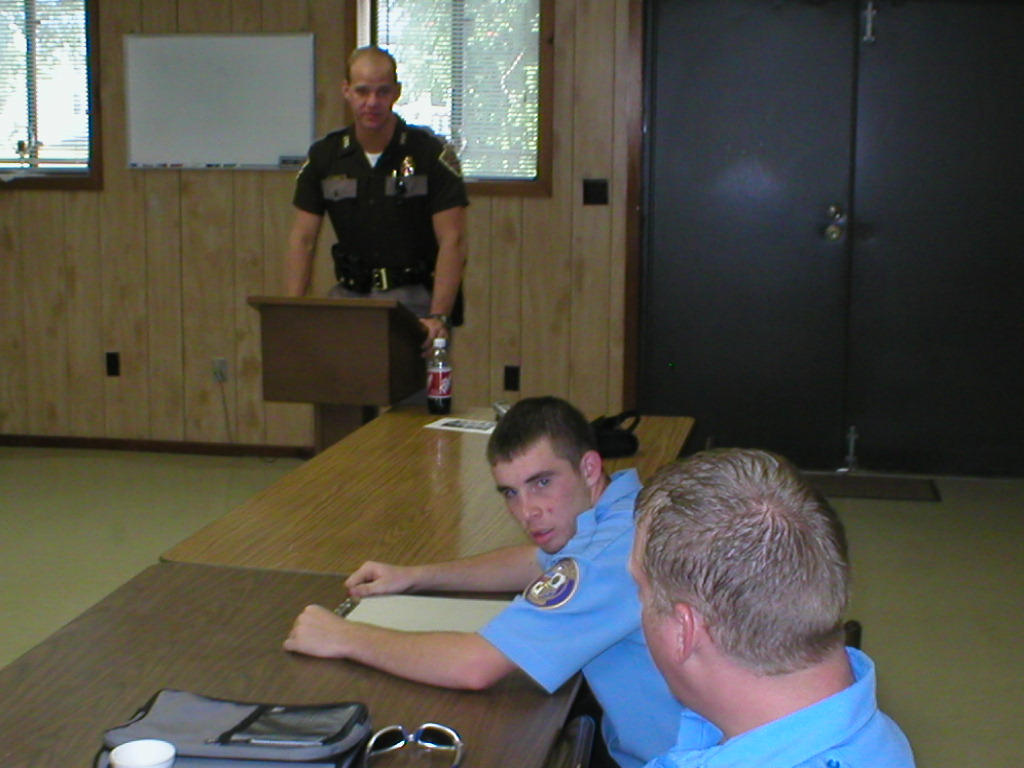 Explorers meet and ask questions with Trooper Langley, Oklahoma Highway Patrol.
TRICK OR TREAT ON PATROL IS ONE OF MANY WAYS THE EXPLORER POST REACHES OUT TO THE MEMBERS OF THE COMMUNITY.



BUILDING SEARCH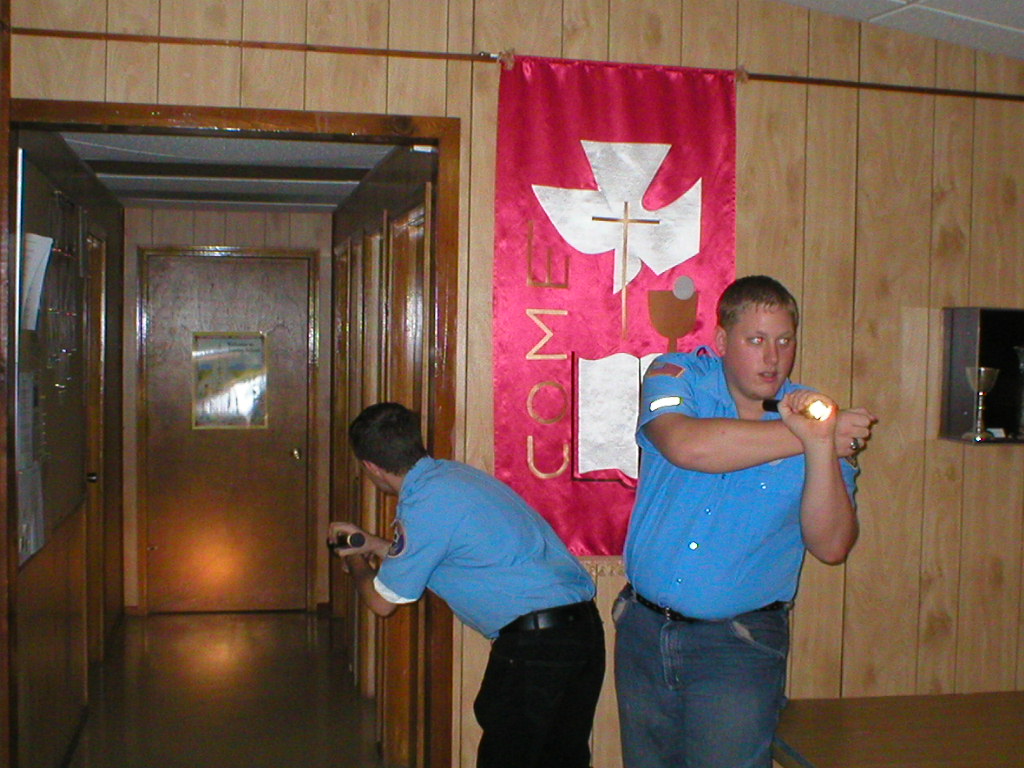 Explorer Sgt. Karnes and Explorer Richards demonstrate building search techniques learned.
BUILDING SEARCHES CAN BE A VERY DANGEROUS ASPECT OF POLICE WORK. IT IS IMPORTANT THAT THE OFFICER POSITION HIMSELF AND HIS PARTNER(S) PROPERLY TO WATCH ALL AREAS OF A BUILDING WITH UNKNOWN HAZZARDS.
TRICK-OR-TREAT ON PATROL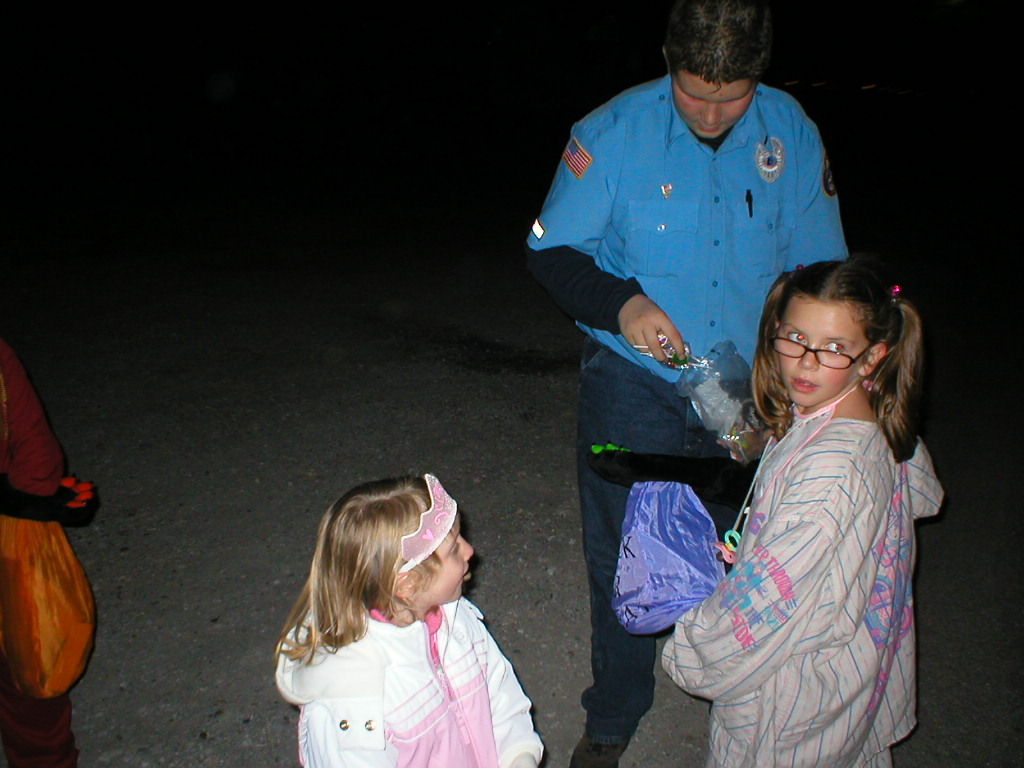 Explorer Post Lieutenant Clark hands out candy to trick-or-treaters on Halloween 2003.