PUBLIC SERVICE
EXPLORER LIEUTENANT CLARK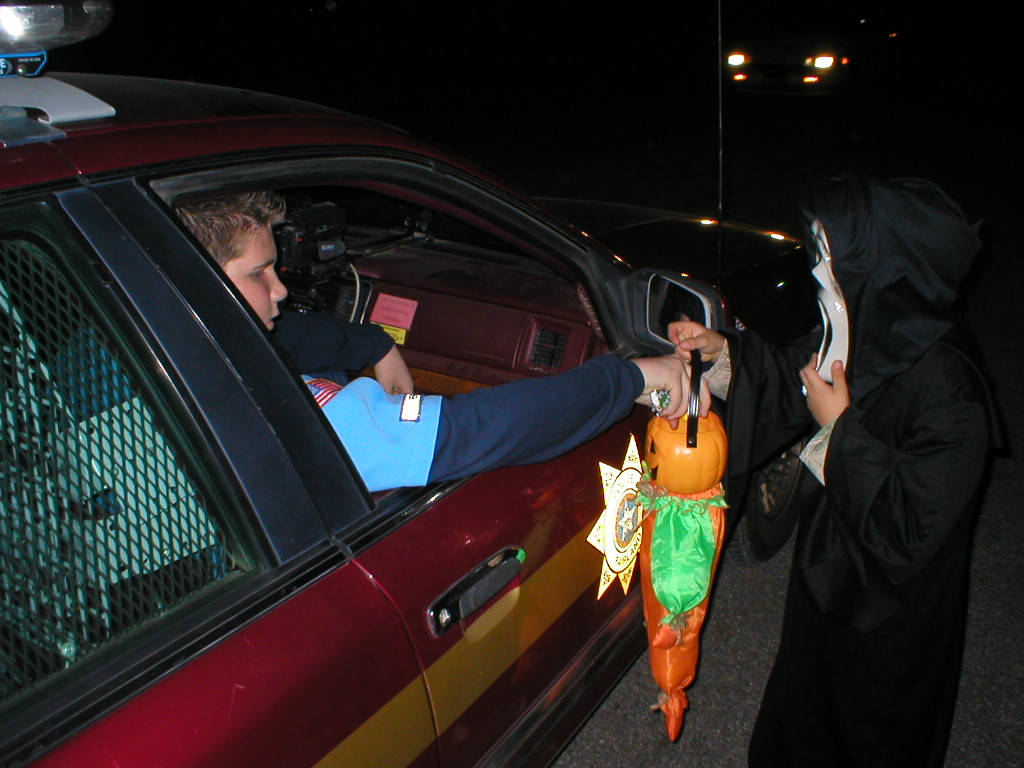 Clark participates in "Trick or Treat on Patrol 2003."
Halloween 2003 marks 9 months of Exploring in Fairland. To help the public and specifically the children of the community, understand that the police are here to help them, Explorers gave out candy from the patrol vehicles while the young people of the community trick-or-treated. Each person was wished a safe halloween and given a treat to top it off.
EXPLORER FOOD DRIVE 2003
Post 800 will be sponsoring a non-perishable food drive which will begin December 1 through December 14. The Food that is collected will be distributed to local food banks for use in Christmas baskets.